Digital Signing
S
ecure more payment mandates
With Waytobill's digital signing, you can increase conversion rates by collecting binding agreements across different sales channels, including telesales. Sign customers up for one-off purchases or recurring payments with a user-friendly digital solution that requires no printing, scanning, or shipping!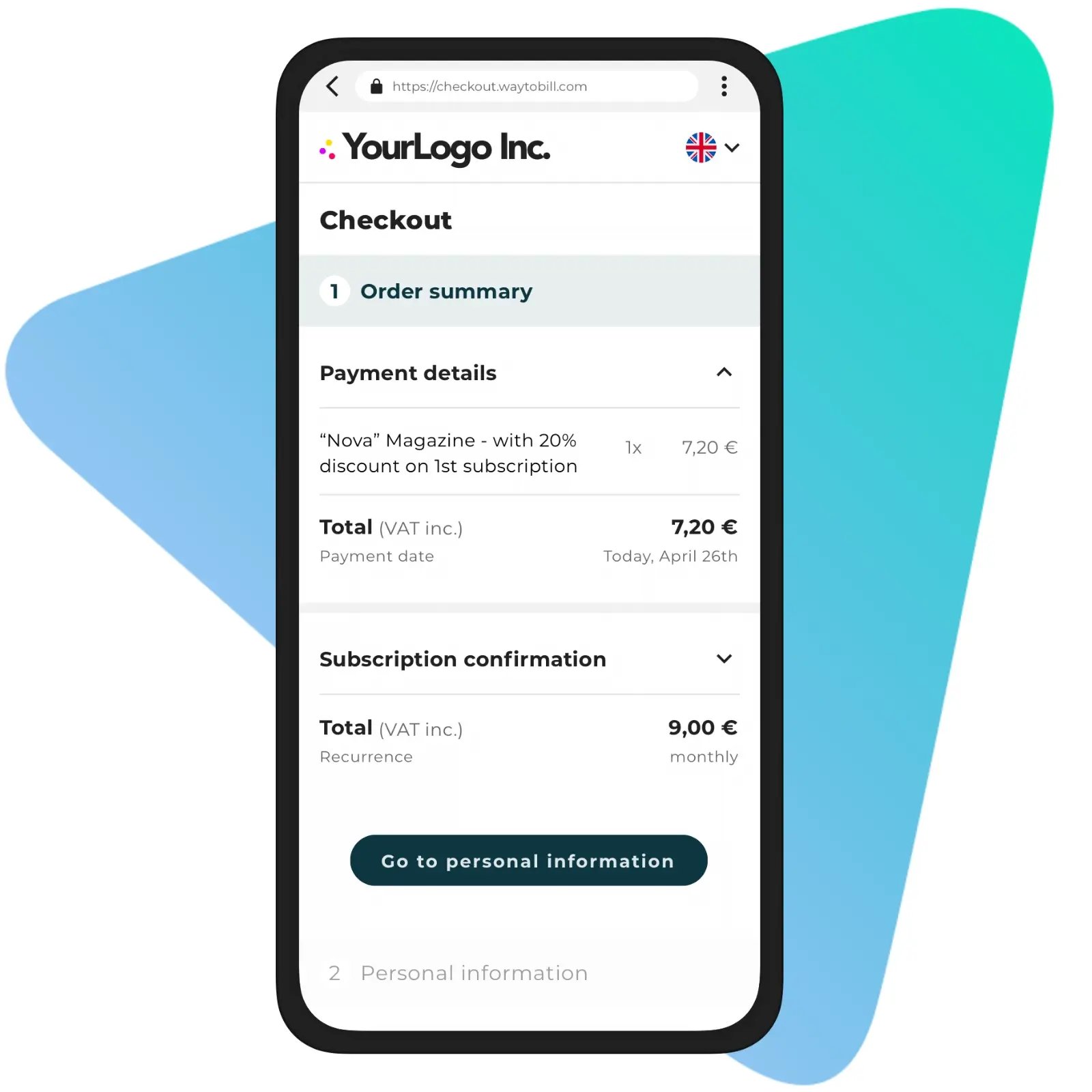 Reasons to use Digital Agreement Signing
Collect more binding agreements
By digitally signing agreements, customers commit to a purchase This significantly reduces the drop rates, which can be as high as 80% in telesales.
Increased
conversion
By simplifying the sign-up process, and pre-filling checkouts with customer data, you minimise the customers' entry barrier and as a result, increase conversion.
Comply with local laws and regulations
According to Swedish and Finnish law, telesales agents must provide the offer in writing or some other permanent form, like digital invoices, when cold calling.
Digital Signing available in all sales channels

Sweden

Finland

Norway
More countries
coming soon
Fully compliant with telemarketing
According to Finnish and Swedish laws, telesales agents must provide customers with the offer in writing or in another permanent form when it comes to telesales. Apart from complying with the law, with digital signing, you also get to collect signed mandates, which are binding and therefore increase conversion rates.
Digital signing mandate flow
STEP 1
Select payment method
Once your customer has chosen to sign up for your subscription, product, service or donation, they choose their preferred payment method.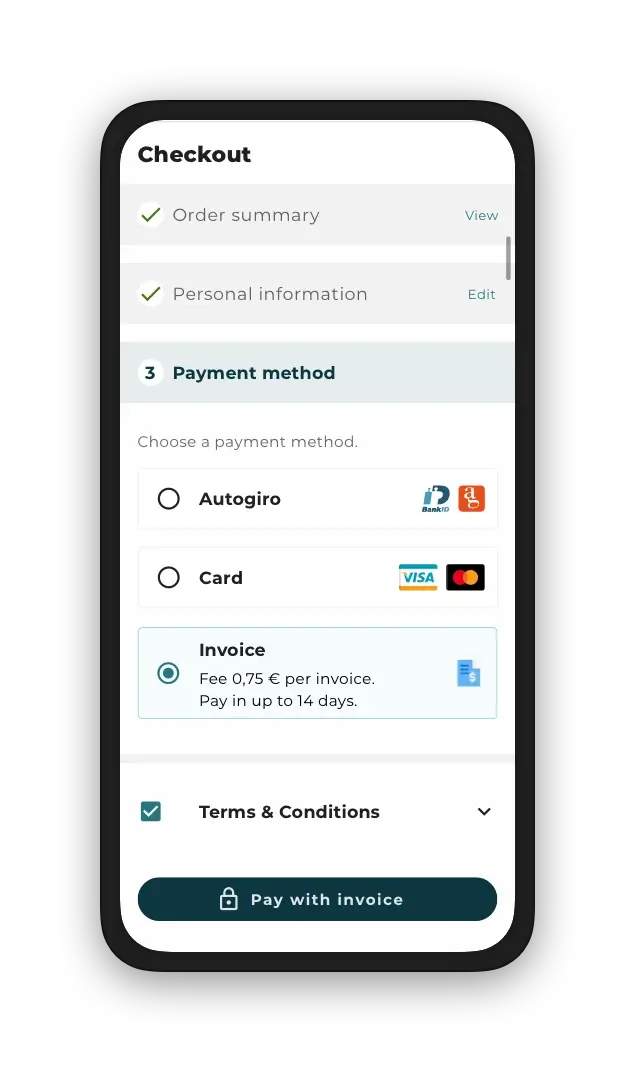 STEP 2
Select your banking app
Select your bank from the list of banking entities to log-in to your app.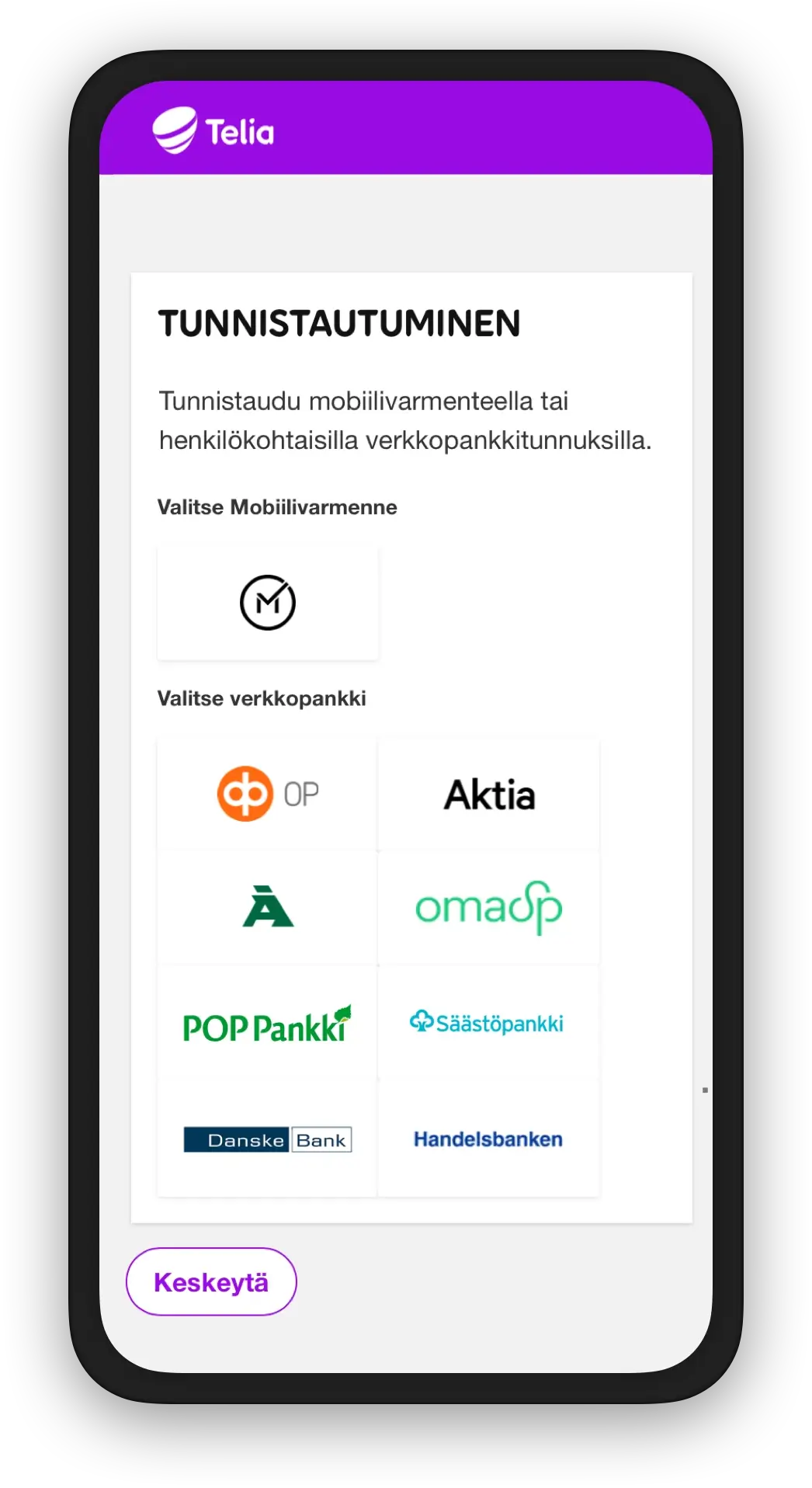 STEP 3
Digital agreement signing
Your customers securely connect to their bank to confirm their identity and digitally sign the agreement. This step makes the process safer, faster and more reliable. After the signing, your customer will receive an order confirmation.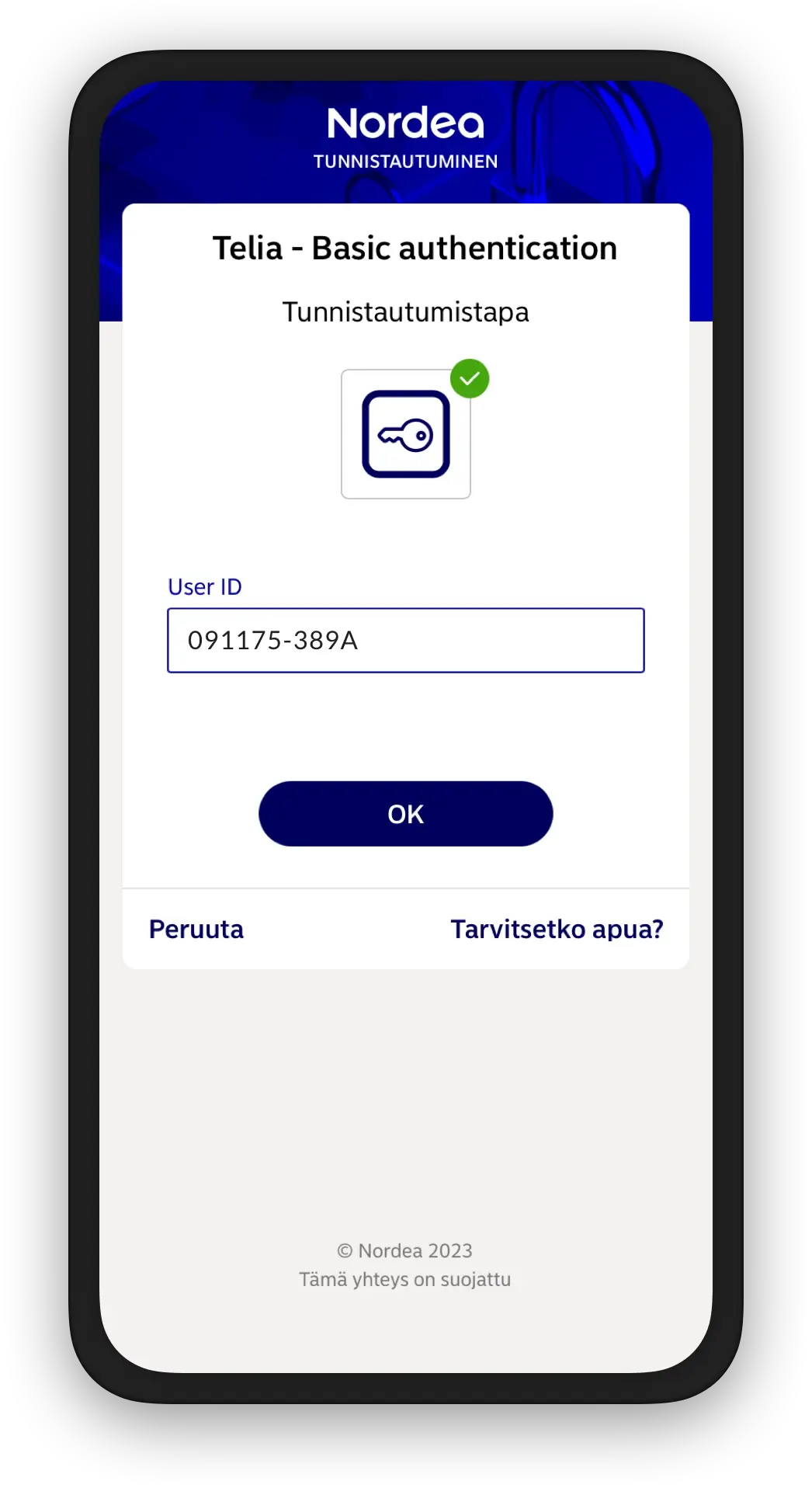 Say hello to increased revenue with Waytobill
Contact us today and get started with our digital signing solution. It's time to put missed sales opportunities behind!