Reasons to use Waytobill's AvtaleGiro checkout
Increased
conversion
By simplifying the sign up process, you minimise customers' entry barriers and as a result, increase conversion.
Increased
loyalty and retention
With a recurring payment method like AvtaleGiro you retain customers for longer, increasing their loyalty and trust.
Integrated with your
sales system
Your sales agents can handle your customers' life cycle in one place, directly from your telesales or CRM system.
Norwegian AvtaleGiro available in all sales channels
Fully compliant with telemarketing
Did you know that you can sign up customers for AvtaleGiro payment immediately on the phone call or directly after? This requires less effort from both the customer and the sales agent!
STEP 1
Select payment method
Once your customer has chosen to sign up for your subscription, they can choose AvtaleGiro as the payment method.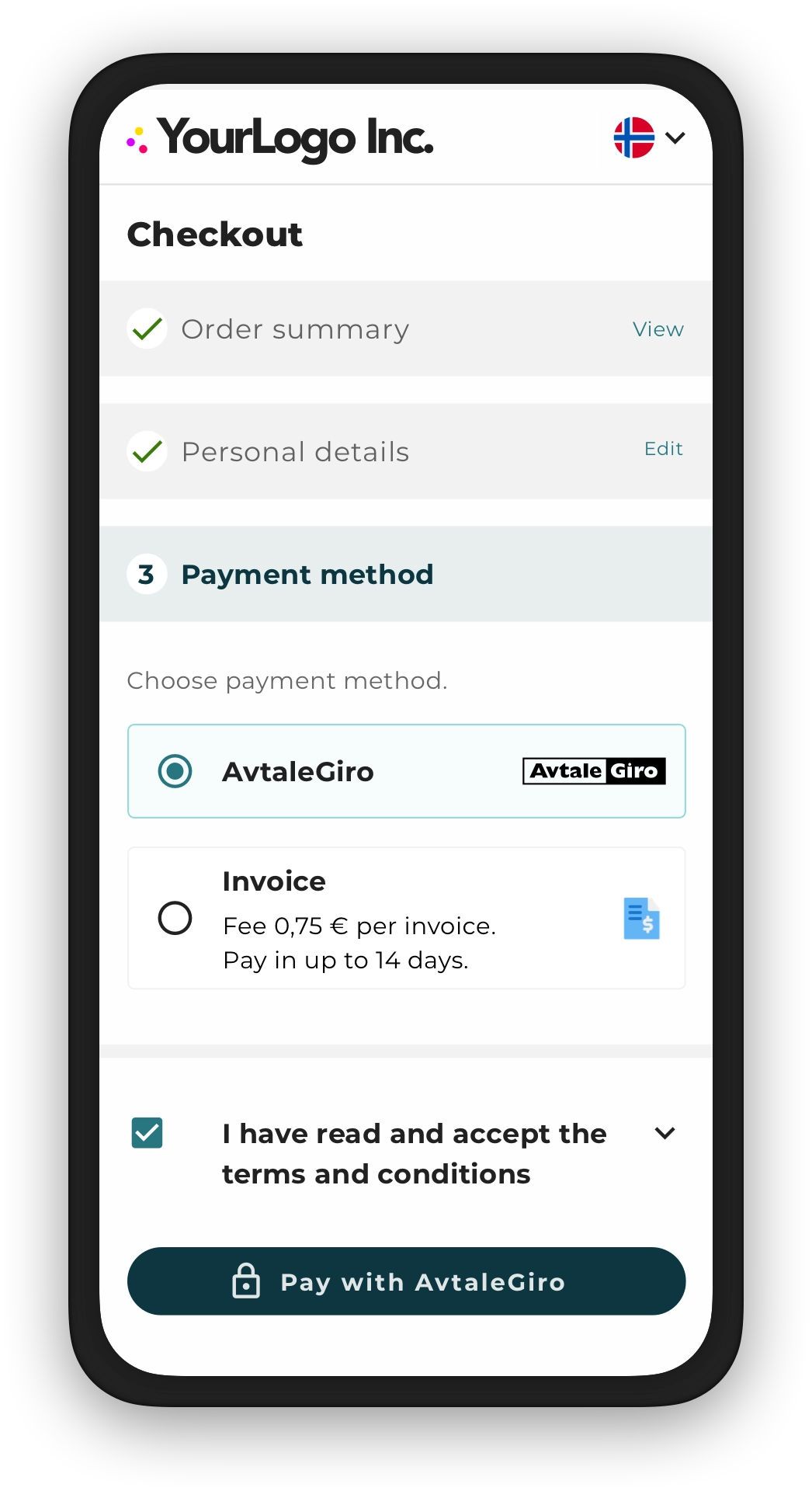 STEP 2
BankID signing
The payment is secured with the BankID signing. This step also serves as an identity verification and mandate confirmation.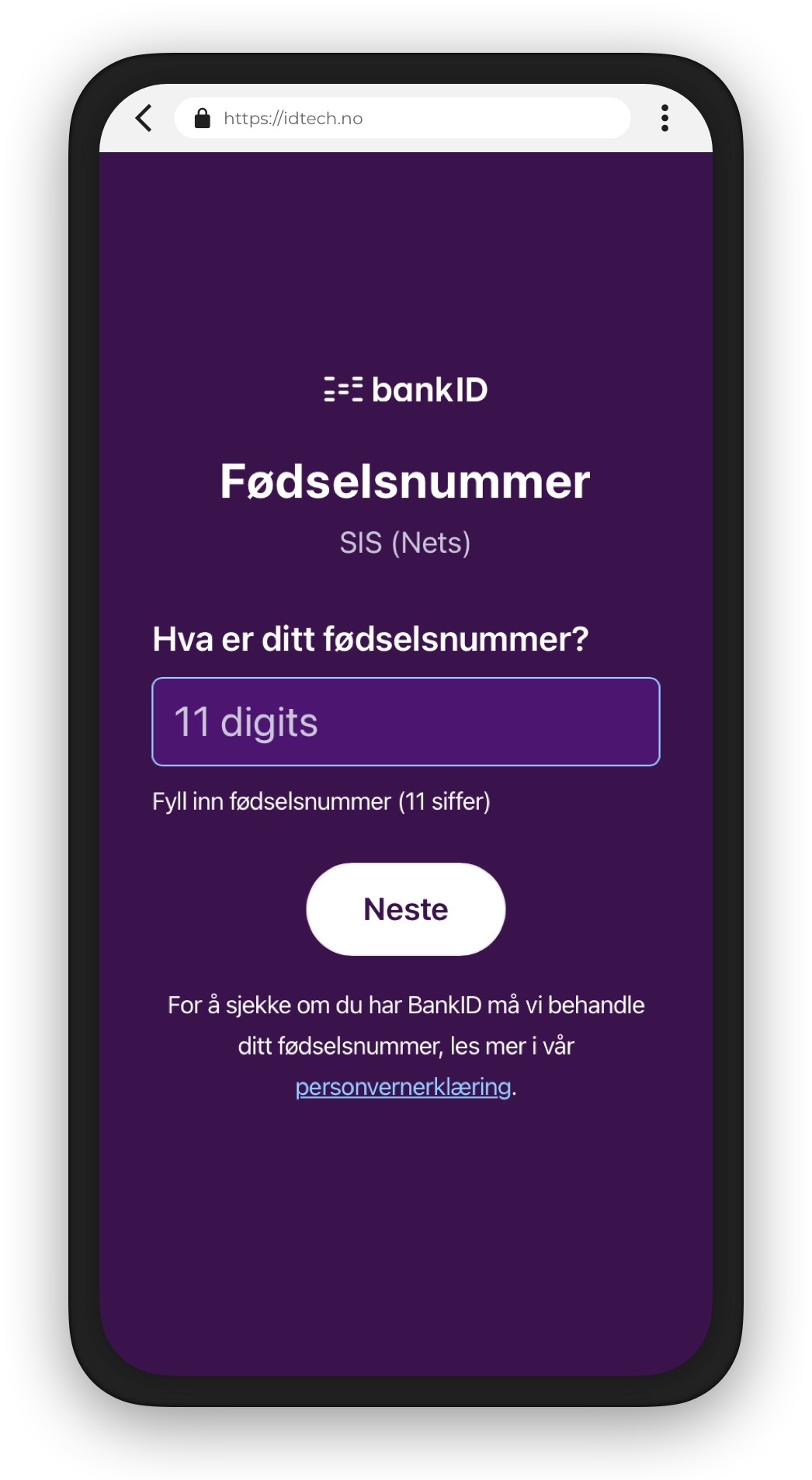 STEP 3
Select bank account
Your customers securely connect to their bank and choose a preferred bank account from a list. This step makes the process safer, faster and more reliable - we ensure the account number is correct. After confirming the selected bank account, the customer will be redirected to an order confirmation screen.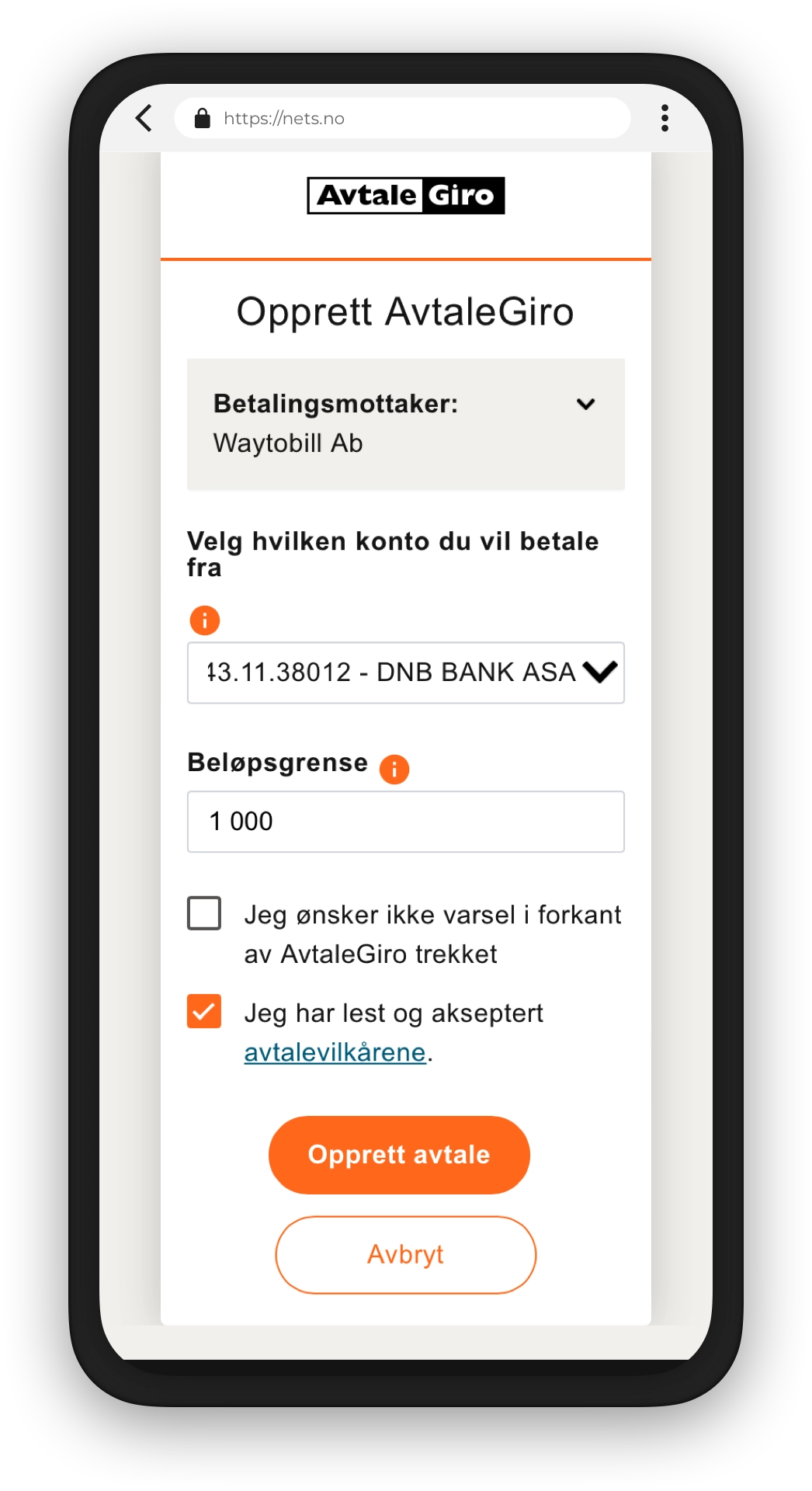 Get started with AvtaleGiro
Contact us today and get started with our AvtaleGiro solution. It's time to put missed sales opportunities behind!


Say hello to the smooth AvtaleGiro experience
Use our AvtaleGiro to sign customers up for subscriptions or donations through any sales channel. No time-consuming forms that require high effort from your customer.
Our solution is completely digital. No loss of customers caused by accidentally filling out the wrong account number on the form.
Your customers get a safe and secure checkout experience with BankID signing.