The flexible web checkout
You have two options when using the checkout; The standard or tailor-made checkout.
Standard checkout
Add the checkout to your website right away and start signing new subscribers immediately. This approach lets you start quickly and catch those new customers instantly, at a very low cost.
Tailor-made checkout
Build your own sign-up process that's connected to our API. Add your branding, subscription plans and products to give your clients the most seamless customer journey. We handle the agreement and payment initiation. Start building the checkout of your dreams.
STEP 1
Direct the customer to the checkout
The checkout flow starts with your customer navigating through your website and wanting to sign up. Which they can easily do through a button on your webpage.
STEP 2
Agreement
It's possible to collect personal information in this process. You can configure said information to fit what you need from the customer. By finalising the purchase, your client is also accepting the deal. Agreement and purchase; all in one solution.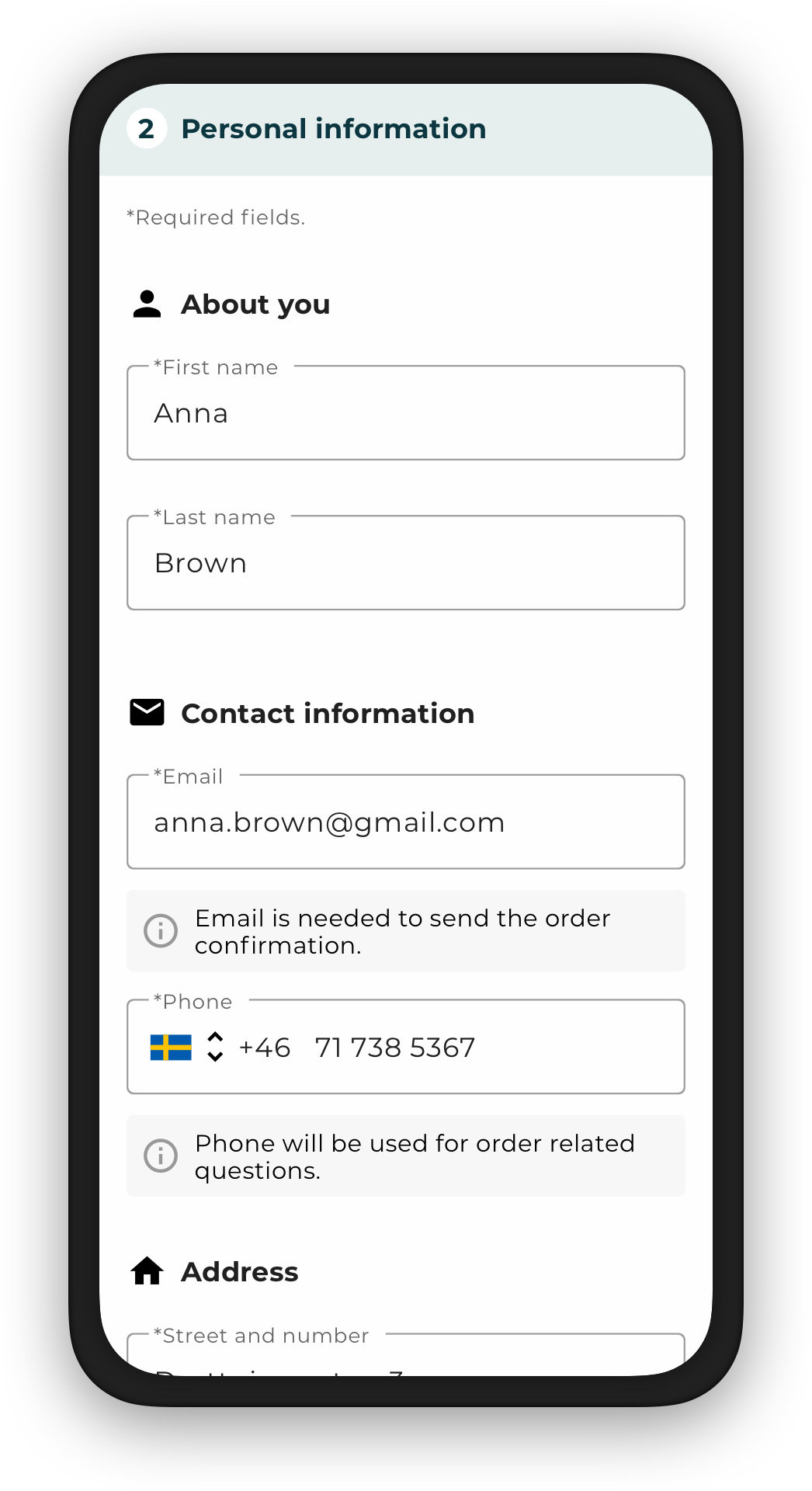 STEP 3
Choose payment method
The last step of the checkout flow is to choose a preferred payment method. Once that's done, your customer will receive an order summary.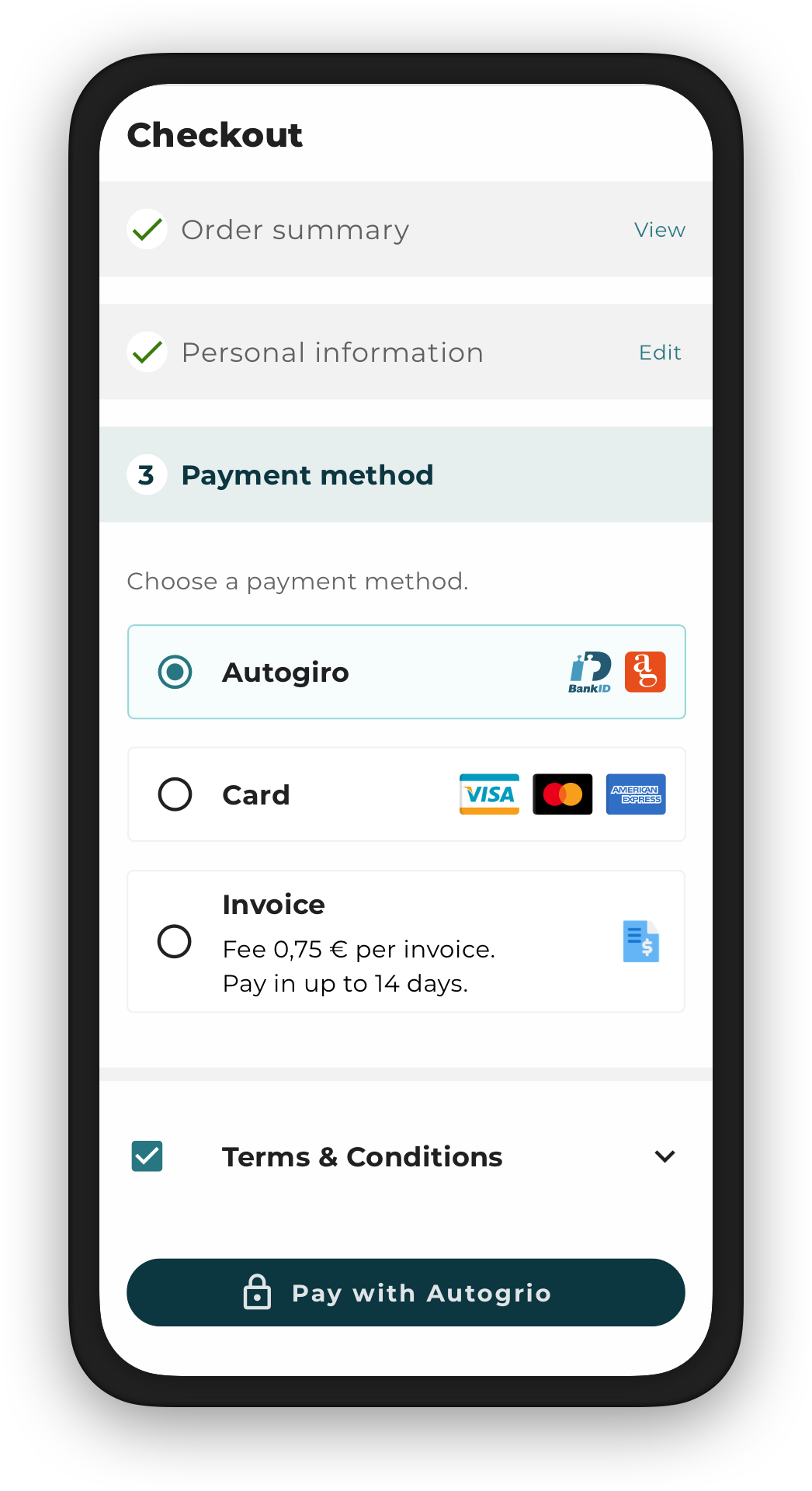 Other ways to use the checkout
The fun doesn't end yet. In order to increase your reach, we've made it possible for you to take advantage of whatever social channel your customer prefers and direct them to the checkout from there. With Waytobill's payment link, your customers can sign up directly from any channel; email, social media, chat, SMS, WhatsApp, you name it.