Why optimise payments for telesales?
Increase conversion
Collect payments while on the call and boost sales like never before.
Ensured compliance
Guarantee your compliance with the current legislation even when you outsource your telemarketing.
Improved retention
Sign your leads directly into recurrent payments or easily convert them from invoice in just one click.
Security as a top priority
At Waytobill we understand that security is a top priority when it comes to telesales. That's why we offer you a secure and seamless checkout with the guarantees and reliability of 3D security and Bank ID. So you and your customers are covered with maximum security at all times. Additionally, we have Kontakta's quality stamp.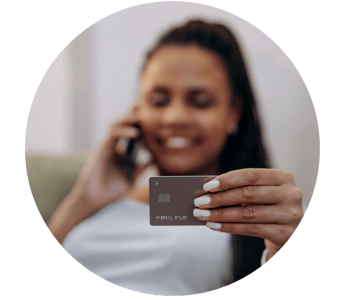 Trusted payments delivered with: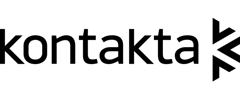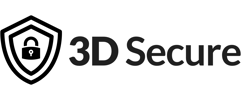 STEP 1
Send the payment link
Once the lead has expressed their interest, share the payment link during the call or right after. Send a text message with the link directly from your telesales system. The link will direct the user to our checkout.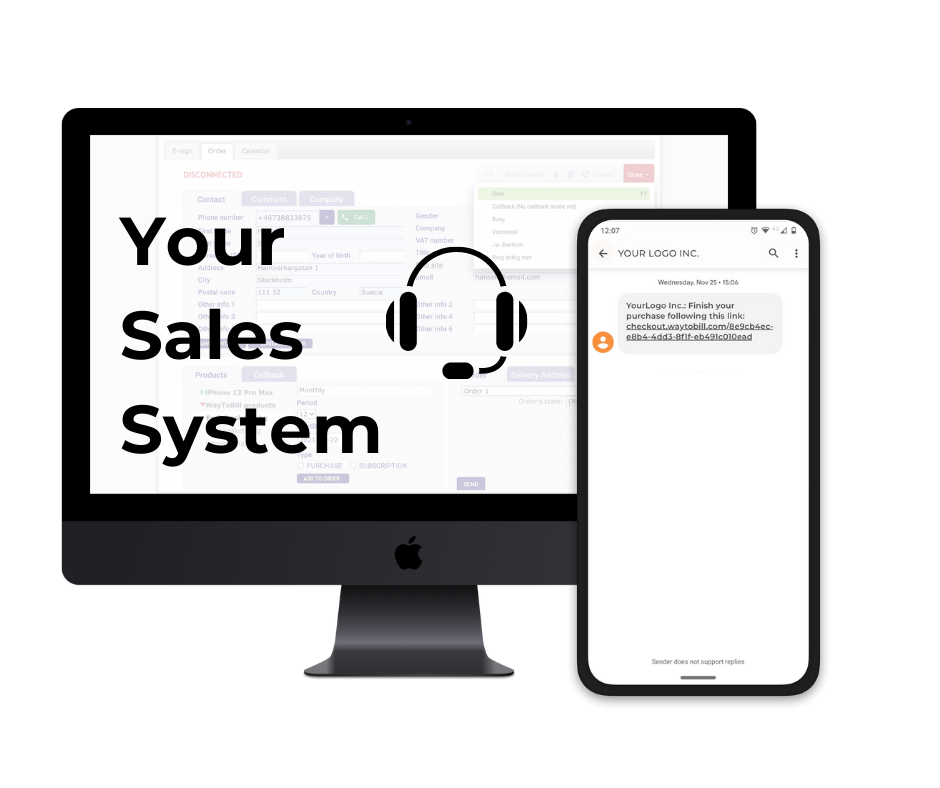 STEP 2
Agreement
Thanks to Waytobill's seamless features you can configure all the information visible in the checkout, including product names. By finalising the purchase, your customer is also accepting the deal. Agreement and purchase, all in one solution.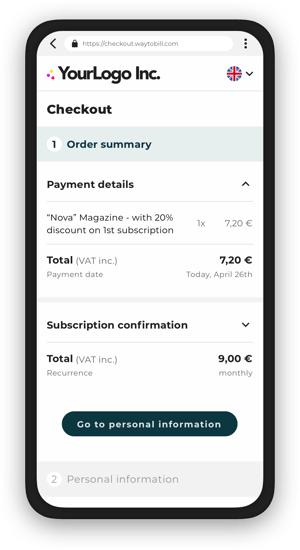 STEP 3
Choose payment method
The customer gets a chance to choose their preferred payment method. Once that's done, they will receive an order summary.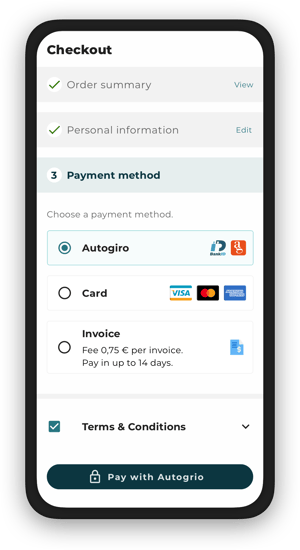 STEP 4
Receive all the information
Once the purchase is finalised, your agent will receive all the needed information through your already-in-place system. Whether you're outsourcing your telemarketing or not, the whole process is smoother when our solution is integrated with your sales system.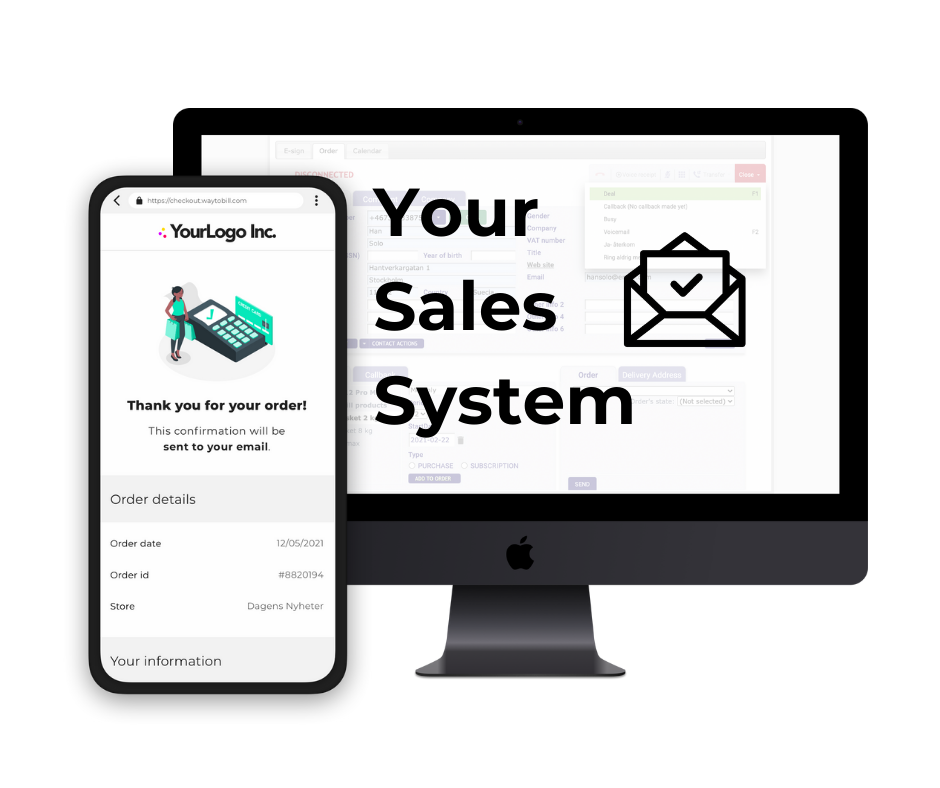 Don't believe it. See it.
See how Waytobill's telesales checkout can help your business to grow. Seamless solution; In one-click.
Modernise your checkout for subscriptions
Take control and digitalise your payments. Your effortless checkout journey awaits.