The telemarketers' best friend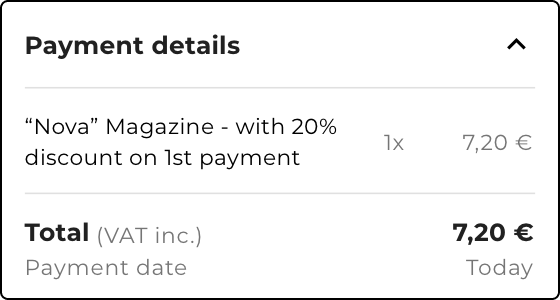 Campaign-based
Have total control over your campaigns, all in one place. With us, you can easily create new campaigns for any channel and any country. Enjoy the payment system that adapts to your business.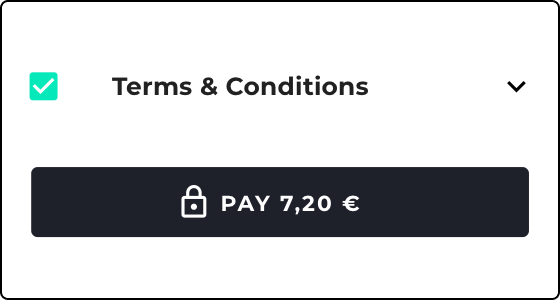 All-in-one agreement
Enjoy maximum transparency. Our solution includes the complete agreement and gives customers a copy of all purchase details. Fill your business with clarity and honesty.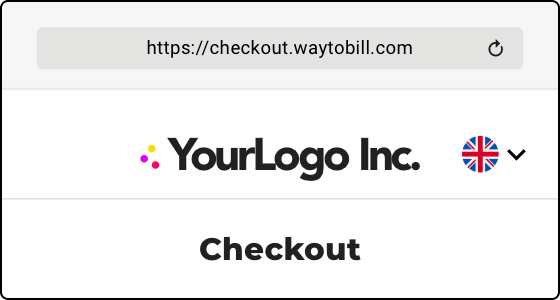 Tailor-made
Experience a custom-built solution unlike any other. Our solution is designed to fit your specific needs. Configure branding, required customer details and payment options.
Your new checkout
Experience Europe at your fingertips with Waytobill's checkout plugins for all your telesales needs. Make every interaction simple, seamless, and secure.
Choose the right payment options
Did you know that the right payment method can boost your sales? Make it easier for your customers to sign up and enjoy their subscription for longer.
Invoice
The perfect method to increase sales conversions. It provides a no-hassle way for the customer to sign up and make their payment.
We offer a digital invoice that is easy to use for your customers.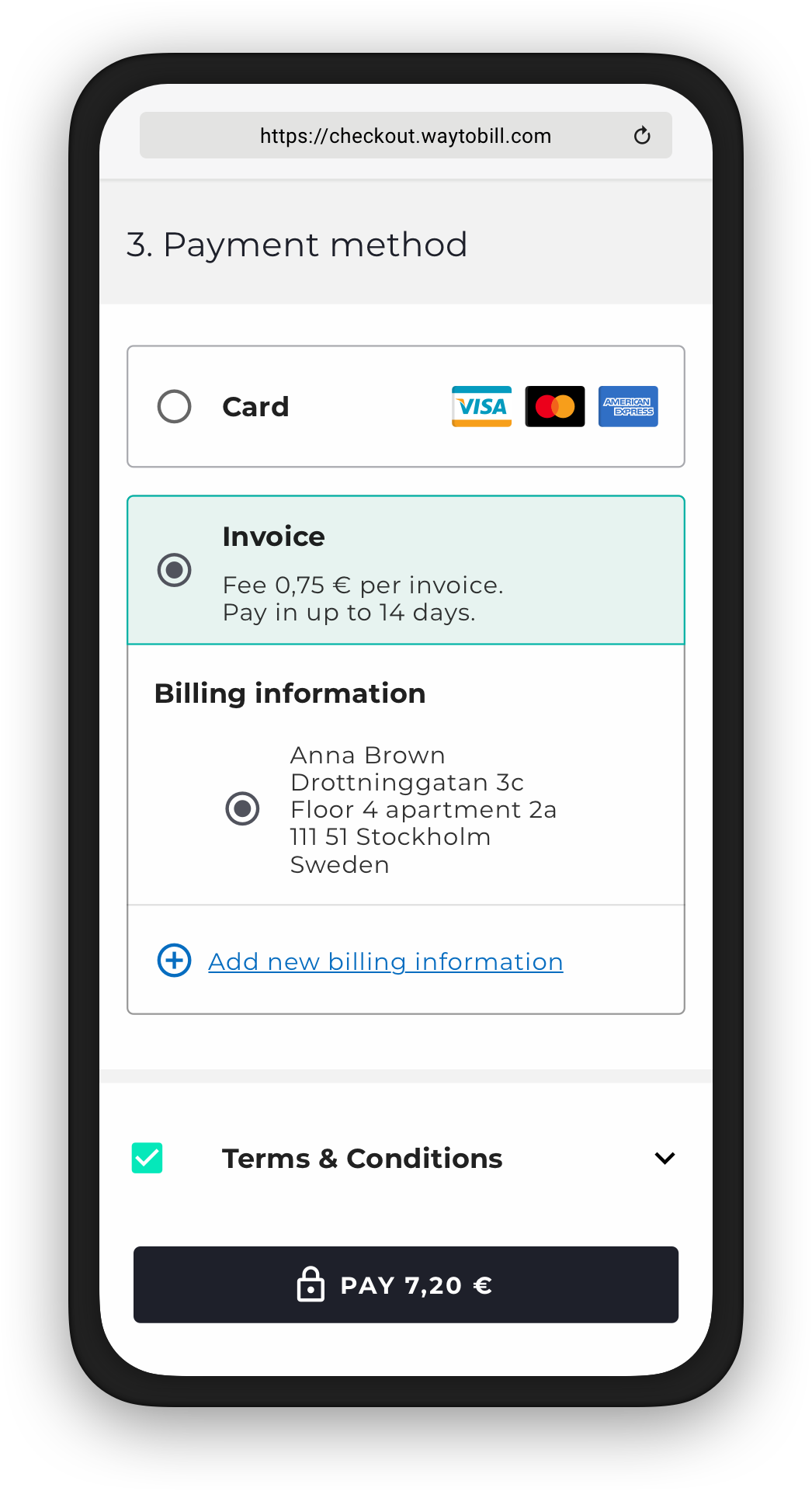 Card
A recurring payment method that helps the customer to stay on as a subscriber for a longer time. It provides a simple way to pay that doesn't require spending time on payments every month.
Ready to use in any European country.